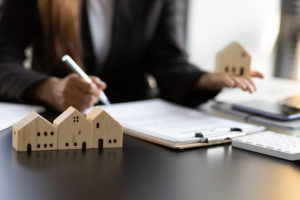 Do you own one or more rental properties? If you do, the question of whether you should hire a rental management company like EDGE Realty, located in Boston, MA, to handle the day to day tasks of being a landlord has probably come up. It's a great question to consider if you find yourself taking care of everything from marketing your property, screening and placing tenants, collecting rent, maintaining and repairing your property, and dealing with any local issues that might arise.
Here are some questions you should ask potential management companies to provide a clear idea of what to expect and to gauge if they are a good fit for you.
How many properties do they manage already?
How do they market vacant properties?
How do they screen and place tenants?
How do they collect rent and handle late payments?
How do they handle maintenance requests and repairs?
How do they communicate with owners and tenants?
How do they deal with legal issues or disputes?
What are their fees and charges?
What are their contract terms and cancellation policies?
Rental management companies for Boston, Massachusettscan save you time, money and stress, especially if you have multiple properties, live far away from your rentals, or if you are not interested in hands-on management. Here are some of the benefits you can count on from EDGE Realty.
Better Rental Income and Less Vacancies
EDGE Realty can guarantee better rental income and less vacancies. rental management companies know how to price your property competitively, advertise it effectively and attract qualified tenants. We can also reduce tenant turnover by providing superior customer service, responding to maintenance requests promptly and enforcing lease terms.
Reliable Rent Collection and Accounting
EDGE Realty already has systems in place to collect rent on time, deposit it into your account and provide you with monthly statements and year-end tax reports. Rental management companies can also handle late payments, bounced checks, and even evictions if necessary.
Compliance with Laws and Regulations
You want rental management companies that you work with to understand and who are familiar with local, state, and federal laws/ regulations that apply to rental properties. EDGE Realty can ensure that your property meets safety and habitability standards, that your lease agreement is legally sound and that you follow the fair housing and anti-discrimination rules. We can also handle any legal disputes or lawsuits that may arise from tenants or third parties.
Access to Professional Networks and Resources
EDGE Realty has connections to a vast network of reliable vendors, contractors and suppliers who can provide quality work at a reasonable price. Rental management companies can leverage volume discounts and negotiate better deals. We are able to access the latest technology and tools to streamline operations and improve services.
As you can see, hiring rental management companies like EDGE Realty can make your life as a landlord easier and much more profitable. Contact us today so you can benefit from our expertise and resources.