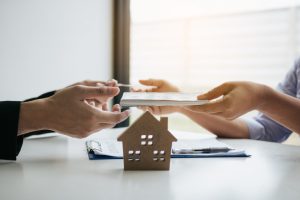 Investing in a rental property can be a great way to contribute to your monthly cash flow and build long-term wealth as part of your overall investment strategy — but day-to-day property rent management isn't for everyone. If you just want additional income from rent and don't want to be responsible for actively managing your rental investment, consider all the benefits that you'll receive for a percentage of your rental income when you choose to work with a respected property management firm like Edge Realty of Brighton, MA.
At Edge Realty we can shoulder the day-to-day tasks and routine services necessary to ensure that your rental property operates smoothly and efficiently, including:
Market your property
Screen out troublesome tenants
Decrease tenant turnover
Be the point-of-contact for tenants
Respond to tenant concerns
Ensure prompt rent payments
Minimize potential legal and regulatory compliance issues
Manage maintenance and repair costs
Our Brighton, MA property rent management team's job is to help you to achieve the best possible financial return on your property. To accomplish this, we will ensure that your property is occupied with quality, reliable paying tenants as quickly as possible. Then at the end of a tenancy, we'll utilize our proven set of processes to efficiently check your tenants out of the property, ensuring that it is left in optimal condition.
Our network of qualified contractors can quickly and effectively address whatever problems may arise in your property. Our Brighton, MA property rent management professionals will work directly with your tenants to arrange a suitable time for the property to be accessed by contractors so that they can carry out any necessary repairs and perform regular periodic inspections to ensure that the general standard of your property's condition is being maintained by your tenants throughout the duration of their lease.
An experienced property rent management company for Brighton, MA such as Edge Realty provides the reliable, professional property management support to give you peace of mind, knowing that your investment is in safe hands.
Would you like to have all the benefits of working with the leading real estate professionals in property rent management for Brighton, MA? Then contact us today to discuss your property and needs. We're here to help.