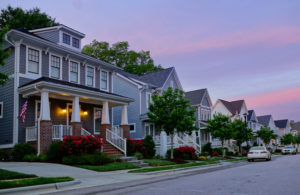 As a real estate investor, managing your multi-family property can be both rewarding and challenging. Multi-family homes offer many benefits, including higher rental income, economies of scale, and the potential for appreciation. However, they also require more time, effort, and expertise to manage effectively. EDGE Realty Advisors, located in Boston, MA knows precisely how to help you make the most of your multi-family home investment.
Here are just a few of the benefits to using EDGE Realty Advisors Realty as your property manager;
We are a professional property management company with over a decade of experience
Our Advisors know the market
We are experts in maintaining properties
We make sure you stay current and compliant with local regulations
One of the most important decisions you will make as a multi-family property owner is choosing the right property manager. As multi-family property management we have the experience, knowledge and resources to handle the day-to-day responsibilities of managing your properties. This includes finding and screening tenants, collecting rent, and handling maintenance and repair issues. This will save you time and money, while also minimizing your risk of liability.
Our EDGE Realty Advisors know the market inside and out. We know full well that to be successful in multi-family property management, it is important to have a great understanding of your local rental market. This includes current rental rates, local regulations and the demand for rental properties. The average property managed by EDGE Realty commands higher rental rates than comparable units, and our portfolio boasts a 99% occupancy rate.
Maintaining your property is another important aspect of multi-family property management. Regular maintenance and repairs will help keep your units in good condition, reduce the risk of further costly repairs and make your tenants happy. It is important to have a plan in place for handling maintenance and repair issues, as well as emergency situations, such as leaks or power outages. EDGE Realty Advisors make sure you are well covered.
Last but not least, we have a good understanding of local laws and regulations. These could be anything from fair housing laws, rental laws, health and safety regulations and more. By staying current with these regulations, multi-family property management helps you avoid penalties or legal issues and ensures your properties meet the standards required.
EDGE Realty Advisors has you covered on all sides with our knowledgeable advisors and long history of property management. For further information, get in touch with us today.