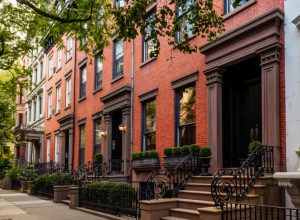 Companies generally offer their employees the opportunity to put money into a retirement 401K. These vehicles usually invest workers' money in the stock market or bonds. Of course, individuals have options outside these choices and may decide to invest in multi family homes for sale. Becoming a landlord is a way to diversify your assets.
EDGE Realty Advisors located in Brighton, MA, works as your partner in seeking potential properties. We take pride in holding the industry's highest standards for integrity and expertise. Additionally, we endeavor to deliver a relaxed and enjoyable experience in home buying, selling, leasing, and property management. We will work diligently and tirelessly to help you achieve your goals.
By purchasing multi family homes for sale, you give yourself a guaranteed stream of income that exhibits some of the best performances in the world. It also allows you to enter a diversified business without the need for large capital expenditures. Some of the benefits of this strategy include:
Security in times of crisis
Immediate income
Consistent cash flow
Investor-friendly laws and tax burdens
Sustained level of growth
Of course, potential landlords need to consider both the pros and cons when looking at multi family homes for sale. Much time and effort go into the process of finding and screening prospective tenants. The property must be regularly maintained and repairs done as promptly as possible. Rents also must be collected.
Perhaps you intend to live on the property. In that case, your tenants also become your neighbors. If you decide not to live in the home and want to outsource oversight of the apartments and tenants, EDGE Realty Advisors can help. In addition to helping you locate prime multi family homes for sale, we also serve as property managers for our clients. The average property managed by our advisors generate higher rental rates than comparable apartments. We also boast a 99% occupancy rate.
With EDGE Realty Associates, you get your money's worth and more. Contact us to find out how we can help meet your needs.