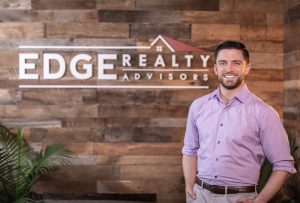 Leasing housing in the greater Boston area can be a daunting challenge for anyone not familiar with the market, especially during the COVID-19 pandemic. Boston's rental market has been relatively quiet since the pandemic began, but it's now picking up as vaccinations improve the situation and the economy is beginning to ramp up. And while the rental market is still slightly down (a little under 10% from where it was a year ago) interest in leasing housing is growing. If you're in the market to lease an apartment or are a property owner interested in an experienced local firm to handle your leasing management program, Brighton, MA-based EDGE Realty should be on your short list of leasing resources.
At EDGE Realty Advisors our real estate leasing experts can assist landlords and renters with:
Finding a lease or rental unit to fit your needs and budget
Marketing your properties in the right media outlets and regions to attract the most qualified renters
Managing your rental program to qualify and place renters
Analyzing your real estate assets, goals, and requirements to create a profitable, successful leasing strategy
At EDGE Realty Advisors, we have years of leasing experience in the greater Boston metro area, including leasing housing. For rental property owners, our leasing program is backed by regulatory and market knowledge and a detail-oriented, thorough team of leasing professionals who can minimize your risk, maximize your profit, and provide invaluable peace-of-mind.
If you're in the market for leasing housing or one of the other choice residential areas in the greater Boston area, take heart. There are 23 Boston neighborhoods alone to choose from and the leasing advisors here at EDGE Realty can help you choose which ones to check out.
To learn more about renting in Brighton or elsewhere in the area, or to discuss partnering with us to develop a lease management program for one or more of your properties, contact Matt Gorman at the leasing housing specialists, EDGE Realty Advisors.