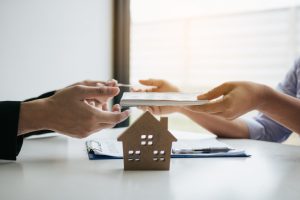 Are you one of the many property owners with homes for sale in one of the other surrounding communities of Greater Boston? Or perhaps you're looking to buy a home or investment property in the area. Regardless of whether you are buying or selling, it's critical that you work with a reputable, experienced and knowledgeable area real estate firm such as EDGE Realty Advisors, located in Brighton MA.
When you work with EDGE Realty Advisors you get the benefit of experts who know the area's real estate market and can help you with homes for sale, including:
Local market conditions The local real estate market conditions can play a huge role in whether a home sells or not. Every local real estate market is different, which is why our team monitors market conditions in realtime.
Pricing Knowing the local market so well helps us establish realistic prices and manage expectations for both buyers and sellers. Critical time can be wasted with pricing that is out of line with what the market will bear.
A winning strategy The Greater Boston area real estate market is not for the faint-of-heart. It takes tenacity, experience, thorough planning, and the ability to think outside of the box. We know how to move homes for sale, even in an "off-season" such as winter, which can be a real concern in Eastern Massachusetts.
Knowledgeable referrals  Buying or selling a home typically requires working with vendors such as mortgage lenders, title companies, home inspectors, appraisers, general contractors, and pest inspectors. Our team will point you in the right direction.
Community connections Our experienced advisors have contacts throughout the communities we serve. If one of the area's top employers is expanding or laying people off, we'll know about it and how it will impact the market. If someone is pushing a zoning amendment that will impact homes for sale in specific neighborhoods, we'll often catch wind of it.
Make the most of your real estate investment, whether you're making a purchase or are one of the many people offering homes for sale. Let the real estate specialists here at EDGE Realty Advisors achieve the best possible results for you.