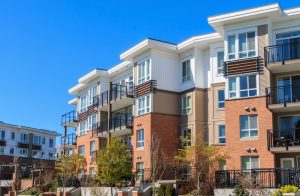 Condos for sale in the Greater Boston area have been a hot commodity in recent months. As the real estate market in general remains dynamic due in large part to the ongoing effects of the pandemic, the Suffolk County market specifically continues to attract a lot of buyer interest. If you're a condominium owner looking to sell your property, the Greater Boston condo sales experts at Brighton, MA-based Edge Realty can provide the competitive edge you need to make your condo highly visible and receive the greatest number of bids.
Condos for sale by Edge Realty achieve better results because sellers benefit from a proven marketing process, including:
Advanced marketing techniques, including digital walk-throughs
Professional photography for more attractive listings
Unmatched regional knowledge for more effective and cost-efficient advertising
Detail-oriented sales management for faster sales and closings
2021 has proven to be a year of record sales and prices, according to the Greater Boston Association of REALTORS® (GBAR). However, the residential real estate market appears to be cooling down, if only slightly and for a short period, including condos for sale. In September, single-family home sales fell for the second consecutive month on an annual basis. Median selling prices of single-family homes and condominiums fell or remained flat for the third consecutive month. With prices slightly lower than their peak and inventory levels increasing slightly over the past month, buyers are now finding themselves in a stronger bargaining position, making it all the more important for condo sellers to seek expert help from the condo specialists here at Edge Realty.
Whenever the real estate market drops in highly attractive neighborhoods such as Beacon Hill and the suburban communities surrounding Boston, condos, townhomes, and luxury homes are the first to lower prices and wind up being the hardest hit. Fortunately, because the local economy is strong and because Boston wages are rising and new home construction is slow, the Greater Boston real estate market will likely pick up. So if you have condos for sale, you'll want to be poised to respond quickly to a rise in buyers' interest.
To learn more about how we can help you get the most out of your condos for sale, contact the condo experts here at Edge Realty today.