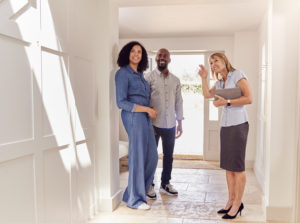 At EDGE Realty Advisors, located in Boston, MA, our team of highly skilled and experienced professionals is dedicated to providing top-notch property management services to our clients.
We are on a mission of service with our certified property management team being a critical aspect of our client's real estate investments on properties such as;
Single-family homes
Condominiums/ Townhouses
Apartments
Two benefits of working with EDGE Realty are the following. Guaranteed higher rental rates and increased occupancy rates. Properties in our portfolio have a ninety-nine percent occupancy rate. Our certified property manager is trained to handle every aspect of property management, from tenant screening to rent collection and maintenance. Our team has a thorough understanding of the local real estate market and can help you achieve your investment goals by providing expert advice on property investment strategies.
At EDGE Realty, we pride ourselves on our ability to provide customized services tailored to meet the specific needs of our clients. Our certified property manager will work closely with clients to understand your unique requirements and develop personalized management plans that are designed to maximize your investment returns.
One of the key advantages of working with our certified property manager team is their ability to mitigate risks associated with property investment. Our certified property managers have the expertise to identify potential risks and develop risk management strategies to minimize any negative impact on your investment. This includes assessing the financial stability of prospective tenants, conducting regular property inspections, and ensuring compliance with local and state regulations.
Here is another benefit of working with an EDGE Realty certified property manager. We can provide comprehensive accounting and financial reporting services because we use the latest accounting software to manage rent collection, payments, and expenses. This means we can deliver detailed financial reports to you regularly, enabling you to keep track of investment returns and make informed decisions based on accurate financial data.
We also understand the importance of timely and effective communication with our clients. Our certified property manager team is available to answer any questions and address any concerns that you may have regarding property investments. We use the latest technology to ensure efficient communication with renters, including online portals for rent payments and maintenance requests.
At EDGE Realty, we are committed to providing you with exceptional property management services, leveraging our extensive experience and expertise in the industry. Get in touch with us today, so we can begin improving your rental property portfolio.