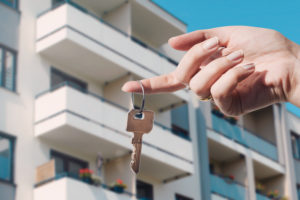 If you purchase a single family home, you are bound to face some major upkeep, but if you are buying a condo, you will find it provides you with the ability to avoid such worries. When you are ready to make a move, contact EDGE Realty Advisors located in Boston, MA for help.
Here are some tips to consider before purchasing a condo.
Consider your lifestyle.
Find a realtor (like EDGE Realty) who knows the condo landscape.
Decide on the amenities you will need.
Review association fees and regulations.
Ask about any special assessments.
When we say consider your lifestyle when deciding on a property to buy, this means you need to decide on if you hate to mow your own lawn, pressure wash your own driveway, or maybe you don't have the finances to put on a new roof. If any of these situations describe you, buying a condo might be the perfect move over a single family home.
The next move will be finding the perfect real estate agent for buying a condo. You need someone who has your best interests in mind, someone with a great track record in the condo industry, someone who can answer your questions and address any concerns. They should know the best condo developments in your area and any issues they are facing.
Consider what amenities you will need. Buying a condo offers a wide variety of amenities. These will range from just barebones offerings like snow removal and straight maintenance in common areas, to gyms, outdoor grills, and many other luxury-level perks. You need to consider if amenities are a requirement, or if they are just something you want.
Once you have decided on a condo to buy, be sure to review association fees and regulations. Besides your mortgage, you'll need to pay fees used for the upkeep of the property and amenities. Review these fees in advance. When buying a condo look closely at what is included versus what you will have to pay for outside of the monthly cost. Be aware of how often and how much the fees will increase by each year. You will also want to review the community's house rules. These could include noise restrictions, or rules about booking common areas.
Finally, you want to know of any special assessments or extra charges the condo association imposes for projects. The HOA usually votes on these situations, or sometimes, they might put it to a vote by all the residents.. When you are buying a condo, these fees are important to know in advance. What if the association is planning on requiring everyone to install new windows in the next twelve months? You'll want to know before closing and use this as a bargaining chip with the seller.
EDGE Realty Advisors will help you with the purchase of your condo, so be sure to get in touch with them today.