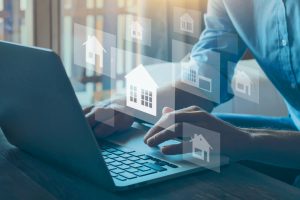 Productive
apartment property management
requires skill, experience, and a consistent, proven approach that minimizes tenant issues and dissatisfaction while maximizing profitability and long-term success. If you're a Greater Boston-area property owner with a real estate investment that seems more like a roller coaster ride than a reliable source of income growth, it's time to talk with the property management experts here at
EDGE Realty in Brighton, MA
.
Our expertise and broad experience in commercial and multi-unit residential rental properties provide a number of benefits to our clients, including:
Higher-quality, consistent tenants
Fewer and shorter vacancies
Better tenant relations for fewer problems
Reduced maintenance and expense
Tenant issues can be a major apartment property management problem for many area rental property owners, with high turnover at the top of the list. And high tenant turnover has more negative effects than just reduced revenue from lost rent, such as the added expense of repeated remodeling or renovation to repeatedly prepare units for new tenants.
A single bad tenant can cause a great deal of financial and legal headaches. At EDGE Realty we have a reliable, proven, and verified screening process that helps us select the best tenants, ideally-suited for your specific property. Highly-skilled specialists in apartment property management such as the EDGE Realty team have the knowledge, experience, and resources that can minimize risk and help protect you from potential lawsuits and unnecessary expenses.
Our in-depth knowledge of the Eastern Massachusetts real estate market and how to attract and qualify prospective tenants enables us to fill vacancies quickly and keep them filled. In fact, our apartment property management portfolio for the Greater Boston area boasts a 99% occupancy rate. And our proven tenant retention policy can help ensure that you have happy tenants with lengthy stays in your properties.
Our pro-active approach to apartment property management can help significantly reduce the time and expense of maintenance. We identify and fix any maintenance issues early on so you avoid larger and more expensive problems. In addition, we provide regular maintenance checks and inspections, a written maintenance schedule, and detailed documentation.
To learn more about how we can help you maximize the value and profitability of your rental properties, contact the apartment property management specialists here at EDGE Realty today.