Moving is always a little bittersweet, even for a real estate company.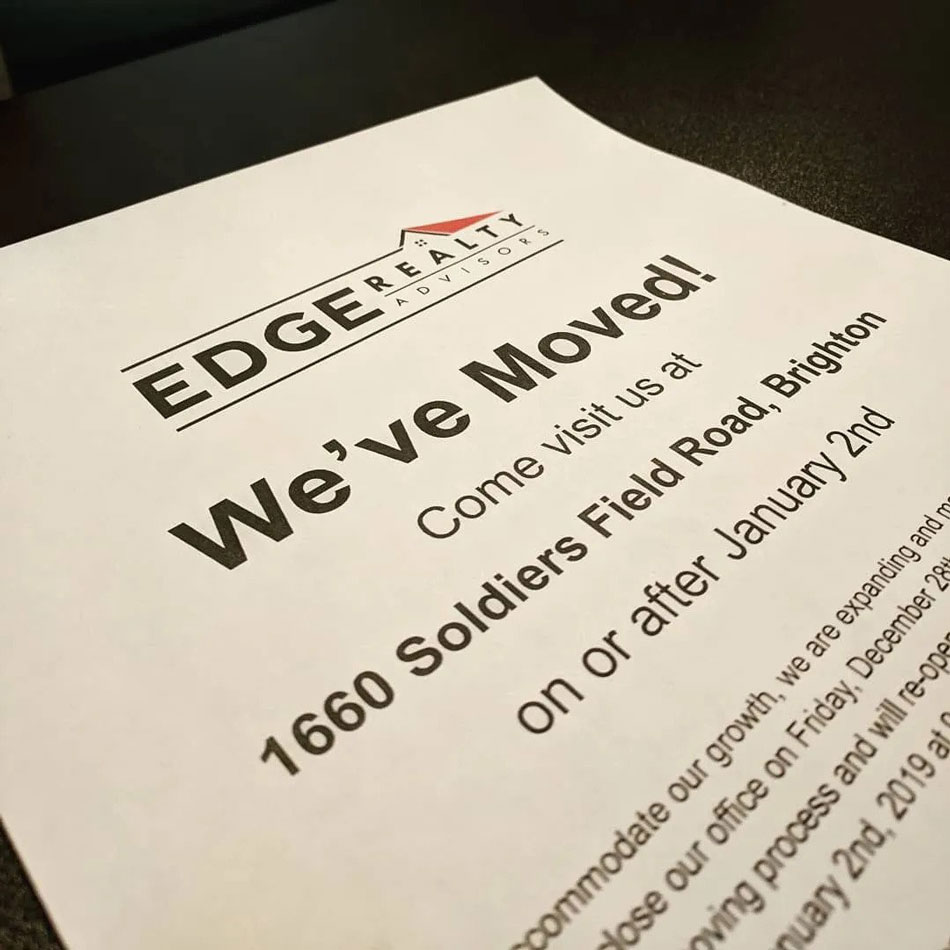 What better way to start off a new year than by moving into a new office? While we are no longer at our original location at 44 Brooks Street in Brighton, you can find us just around the corner in the Staples plaza at 1660 Soldiers Field Road in Brighton. Our cozy quarters became just a bit 
too
 cozy – if you've ever lived in Boston, you can probably relate!
Our growing business has planted its roots in a state-of-the-art, 1800 sq ft space that was built out just for us. Coming from the typical 400 sq ft shoebox that real estate offices are known to occupy, our staff couldn't be more thrilled to have some room to grow. Stay tuned to see how we turned a dated, cookie-cutter office into an ultra modern space with loads of character in under 60 days.